Jin Ran gets in Yuan Lai's room, and does a video chat with the kid. The kid reveals his dad passed away, and Jin Ran is nice to him. Jin Ran wishes Yuan Lai to give her some time, and intends to kiss her. Cheng Zhi calls Yuan Lai, but Jin Ran takes the phone and hangs it up. Jin Ran thinks Yuan Lai cares for him, but she pushes him out.
Ten Years Late: Episode 10 Recap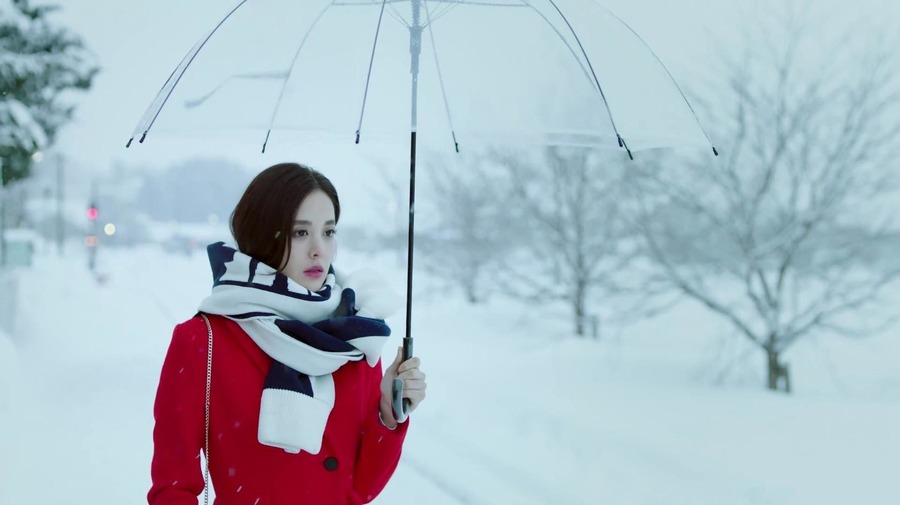 Jin Ran asks Yuan Lai if she dreamt him, and she shares that he gave her a lot of works. Ding Ang wonders why Xin Yi changed the hotel, and she says that it's expensive. He wants to pay it for her, but she glares at him. So he offers to help her find the suitable one. Xin Yi is surprised to see Yuan Lai and Jin Ran, and asks her why she stays with Jin Ran.
Yuan Lai wonders why Xin Yi and Ding Ang came to the Peixin island, and Xin Yi claims that it's a job. Ding Ang thinks Jin Ran wants to use the excuse of work, and Yuan Lai reveals they came to check the tourist route. Xin Yi offers to join them. The four arrive at the love cliff, and Xing Yi wonders how they found the place. Jin Ran shares that they found it with their hearts.
Cheng Zhi calls Yuan Lai, and she shares that she is walking Ding Ang and Xin Yi on the sunset beach. He reminds her to be careful of Jin Ran. Jin Ran and Yuan Lai talk about the wedding, but Cheng Zhi shows up to part them. Yuan Lai is surprised that Jin Ran brought the tents, and he mentions she didn't want to leave.
Xing Yi notes that Ding Ang is good at barbecue, and he catches the chance to hug her. Yuan Lai's finger is hurt, and Jin Ran applies the band aid on her. She thinks he is like a doraemon, and he says that she always brings troubles.
Xin Yi asks Yuan Lai about Qianqiu Sui, and Yuan Lai shares that the person loves her without changing his mind. Xin Yi looks at Ding Ang. Cheng Zhi gives the necklace to Yuan Lai, but she refuses to accept it. She thinks Shuang Shuang is suitable for the necklace. He asks her for a chance, but Jin Ran rejects Cheng Zhi for Yuan Lai.
Ding Rang reminds Xin Yi their first meeting, and wants to kiss her. But she avoids him and thinks his world is different from hers.
Yuan Lai asks Jin Ran to let her resolve the problem herself, but he thinks Cheng Zhi has given up if she can resolve it. He takes her to see the rainbow in the tent, and asks for being love again. He confesses that he cannot forget her, but she goes out. She says that she doesn't want to experience the pain again, and he promises to wait for her.
Ding Ang asks Jin Ran why Yuan Lai rejected him, and Cheng Zhi thinks Yuan Lai is waiting for him. Jin Ran asks Ding Ang why he didn't succeed, and Ding Ang says that he can wait for Xin Yi. Cheng Zhi mocks at Ding Ang, and Ding Ang and Jin Ran beat Cheng Zhi.
Xin Yi reminds Yuan Lai that many girls like Jin Ran, and thinks Jin Ran kissed Yuan Lai in the tent. Xiao Fei is informed that Linda took the tourists going to Peixin island, and she calls Linda. But Linda doesn't pick up Xiao Fei's phone.
Xiao Fei tells Yuan Lai about it, and Jin Ran gets Xin Yi, Ding Ang and Cheng Zhi to help them. Yuan Lai visits the hotels, and she is informed that the rooms were ordered by Mr. Ji. Jin Ran thinks Ji Aoting did it, but Yuan Lai doesn't believe what he said.